Head of the Giant Ministry does not receive any government funding, and therefore relies on the generous donations of individuals, churches, businesses, and civic groups to continue to provide these vital services to the homeless of the CSRA. We need people to partner with us and commit to a monthly gift to the ministry. You can become a monthly pledge partner by clicking on the donate button and follow the directions for a reoccurring donation. Below is a list of items that are always needed, if you prefer to purchase and give tangible items.
​

These donations are needed regularly

​

Food: canned food, meat, bread, milk, juices, etc.

Personal hygiene items such as razors, soap, deodorant, shampoo, conditioner, lotion, toothpaste, toothbrushes, and hand sanitizer.

​Toilet paper and paper towels.

Undergarments (underwear, t-shirts, socks, bras)

Cleaning supplies: dish detergent, laundry detergent, bathroom cleaner, disinfectant, floor cleaner, trash bags

Appliances to include: washing machines, dryers, refrigerator, stove, freezers

Twin size sheets and blankets, pillows, and pillow cases

​

Office supplies and equipment (computers, printers, copiers, paper, toner, notepads, pens, etc.)

Vans for transporting shelter guests to appointments to receive services such as medical care, social security and veterans benefits.

​

​

Creative ways to give:

Host a donation drive to collect canned goods or other needed items​
Youth groups with chaperones can raise money through a "Homeless for the night" campout at their church or other safe location.
Host a Homeless Awareness Benefit
Host a community or church yard sale with all or a portion of the proceeds going to Head of the Giant Ministry.
---
---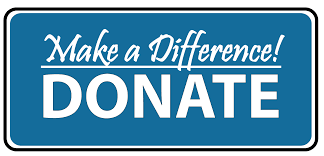 Checks should be made payable to:




Head of the Giant Ministry, Inc.

and mailed to:




P.O. Box 1411
Augusta, GA 30903