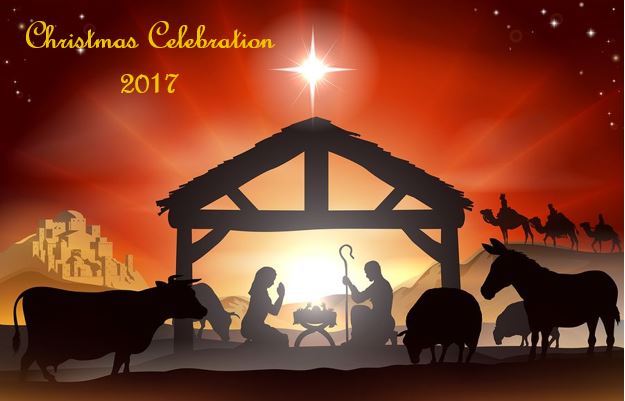 Fifth Annual Christmas Celebration
​
​Head of the Giant Ministry in partnership with Lighthouse Christian Fellowship Baptist Church presents "Christmas Celebration 2017"

This annual event provides Christmas for homeless families, as well as families in need in our community.

​​​We will be providing Christmas for 100 families in our community which will include gifts for each child in the sponsored family, along with a $25 gift card to Walmart to each mom. Each guest will participate in our Christmas Celebration where they will hear the Gospel message and eat lunch, while fun activities will be provided for the entire family to enjoy. Our goal is to pour out the love of Christ on each of these families in the true spirit of Christmas giving.

To meet this goal we need help in several ways:
financial sponsors to provide monetary donations to help with the purchase of gifts and food,
​Individuals and businesses to adopt a family and purchase gifts off their wish list
​provide $25 Walmart gift cards to be given to the moms
​Businesses to serve as toy drop off locations
​Volunteers to serve in various ways before and during the Christmas Celebration
​Where: Lighthouse Christian Fellowship Baptist Church
​2877 Lumpkin Rd
​Augusta, GA 3006
​When: Saturday December 16, 2017
​ 11:00 A.M. - 2:00 P.M.
​
​
​​For more information, please call Renée Reynolds 706-631-8205 or email
reneereynolds@headofthegiantministry.com
---
Christmas Celebration 2015 pictures.
---
Christmas Celebration 2015 for guests that have stayed at HGM's Women and Children's Shelter.

HGM's staff and volunteers are excited to report that we were able to provide Christmas gifts to 28 families this Christmas Season. Several families were not able to attend the event due to sickness and conflicting work schedules, but those that attended enjoyed all the festivities. We had over 100 volunteers from the following churches to attend the event and serve the guests:

Windsor Spring Baptist Church, Hephzibah Baptist Church, Wildwood Christian Church, Greater Young Zion Baptist Church, Tabernacle Baptist Church, Victory Baptist Church, Steven's Creek, Illuminate, Friendly Church of God in Christ, First Presbyterian, St. Luke's, Good Shepherd Baptist Church, and Trinity on the Hill.

This outpouring of Christ's love shown through the participation of so many local churches, really touched our guests hearts. One guest commented "I never knew this many churches cared about me and my family." Wow! I know that God is very pleased when His people come together for the common purpose of loving others. Praise be to God for all that He did to make this event a success. This was truly an awesome work of God!

Please be sure to visit these businesses and churches and let them know you appreciate their participation in the toy drive.

Trendz Salon

on Old Petersburg Rd

Flack Family Chiropractic on Washington Rd

Chick-fil-A North Augusta

The Book Tavern on Broad Street in the J.B. White Building

Kenneth Shuler Cosmotology School in North Augusta

Bi-Lo Grocery Story on Tobacco Rd.

Barney's Pharmacy on Peach Orchard Rd

Fleming Baptist Church on Peach Orchard Rd

Windsor Springs Baptist Church on the corner of Windsor Springs Rd and Tobacco Rd.

Ebeneezer Baptist Church on Ebeneezer Drive off Windsor Springs Rd Hephzibah, Ga

Hephzibah Baptist Church on Hwy 88 Hephzibah

---

---
---